Charlotte's Bag
Charlotte's Bag
(Battle Against Glioblastoma)
Our School Charity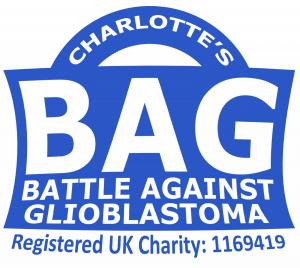 Our chosen charity for the year is Charlotte's BAG (Battle Against Glioblastoma). Charlotte Eades died aged 19 years and one week from this vicious form of brain cancer. After her death, mum Alex, brother Miles and friend Cressy set up Charlotte's BAG to raise funds for and awareness of this cancer which kills 5,000 people in the UK every year and disproportionately affects those aged under 25. Before her death, Charlotte found a voice onto the world through vlogging about being a teenager with cancer, and as a result won awards from the likes of Cancer Research UK and Clic_Sargent for her work. Alex and Cressy both attended Beechwood, so it is a very special link between our school and Charlotte's charity.
www.youtube.com/charlotteeades
Alex has been named as the winner of ITV Lorraine's Inspirational Woman of the Year which is going to really increase the profile of Charlotte's Bag and help this form of brain cancer get the publicity and understanding it needs. Thank you to all of you who voted and we will keep you posted via the website, facebook and twitter on the progress they are making.